Future of Journalism Awards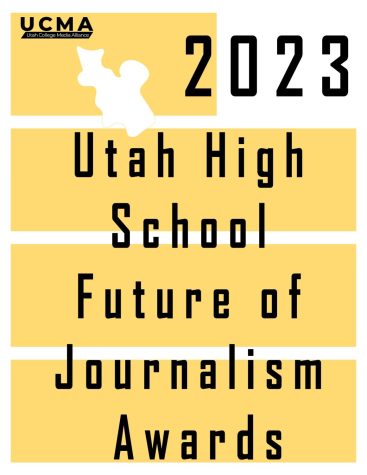 The Futures Awards are designed to recognize excellent journalism by Utah high school students. Sponsored by the Utah College Media Alliance in collaboration with the Utah Press Association, the contest is judged by Utah's college journalists, journalism professors and professional journalists. The Futures encourage high school students who show an interest in journalism to pursue their media interests into college. The award ceremony for the Futures will be held on May 18, 2023 at the University of Utah. More details will be sent to contest entrants, but mark your calendar for a red carpet awards night to celebrate the best of journalism and media from Utah's high schools. Oh, and there's a cash award for the high school that accumulates the most points throughout the contest in each classification (6A/5A/4A & 3A/2A/1A).
Entry is open now and ends April 14, 2023.
Be sure to download this year's categories and rules for more information.
Here are the details for the 6th Annual Utah High School Future of Journalism Awards virtual ceremony:
Each entry must be accompanied by a $5 entry fee. It is recommended that each school should pursue funding for award entries from their high school administration. If that doesn't work or you need any assistance in paying for entry fees, please contact Josh Petersen at [email protected] to find out about applying for entry fee grants. A limited number are available.
If you have any questions, email Josh Petersen at [email protected] for help.
We look forward to seeing you in May!